Present Head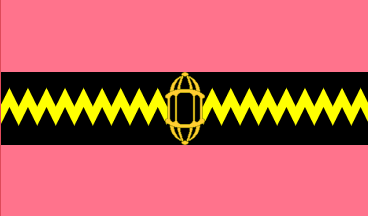 HH Maharana Maharaja Shri Raj SODHSALJI MAYURDHWAJSINHJI Sahib
, 46
th
Maharana Sahib of Dhrangadhra since 1
st
August 2010 (Sunder Vilas Palace, Gujarat, India) or (Adjitniwas Palace, Dhrangadhra - 363310, Gujarat, India), born , Tikaraj Sahib [cr.1961], married 1
st
ly, 6
th
May 1970, Yuvarani Saviti Devi [née Shahnoor Begum], born , died , daughter of Sahibzada Ata Muhammed Khan of Palanpur, married 2
nd
ly, 21
st
September 1986, HH Maharani Aysha Devi [née Yashwant Kumari Shekhawat], born , and has issue.
Baiji Lal Nisha Devi

, born .

Baiji Lal Rama Devi

, born .

Baiji Lal Rupa Devi

, born , married 2002 at Oxford, Mr. Liam McLaughlin.
Genealogy
Predecessor state of Jhalawad founded in 1090 by Harpal Dev Makwana, the founder of the family tree of Dhrangadhra and Wankaner. Modern state of Dhrangadhra-Halvad founded in 1735. Rulers were....
Raj Sahib RAIDHARJI VAGHOJI, 24th Raj Sahib of Dhrangadhra 1486/1499, married (amongst others), Rani Asade Sahiba, daughter of Thakore Saheb Lagdhirji I of Muli, and had issue.

Raj Sahib Ajoji Raidharji [Raj Rana Ajja Singh

of Bari-Sadri], with his younger brother, he was dispossessed in an intrigue by their uncle and their younger brother Ranoji Raidharji was annointed, they then left for employment with the then Maharana of Mewar (probably Udaisingh) and one of their descendants was Jhala Mansingh, who famously wore the armour/chainmail of Maharana Pratap Singh, during the battle of Haldighati in 1576. His descendants were given the Jagir of Bari Sadri, and the Jagirdar of Bari Sadri, at the durbar of the Maharanas of Mewar took the highest seat of prominence right next to the Maharana himself. Even above that of the Yuvaraj. Of the eight most important Thikanas of Udaipur, the three most important are held by Jhalas, namely Gogunda, Kunadi and Narewar (Delwara). Mokwana is the original family name but subsequent to the first descendants of Harpal Dev, they have been known as Jhalas as well.

Kunwar Sajoji Raidharji [Raj Sajja Singh I]

of Delwara. He died at Chittor.

Raj Sahib Ranoji Raidharji

(qv)

Raj Sahib AJOJI RAIDHARJI, 25th Raj Sahib of Dhrangadhra in 1499 (deposed), [later Raj Rana Ajja Singh of Bari-Sadri], married and had issue. He died at Khanwa.
Raj Sahib RANOJI RAIDHARJI, 26th Raj Sahib of Dhrangadhra 1499/1522, born , married (amongst others), 8thly, Rani Jatan Kunwar of Bikaner, and had issue. He died .

Raj Sahib Mansinhji I Ranoji

(qv)

Kumar Shri Varsoji Ranoji

(by the 8th wife), received Kondh with 7 other villages as his patrimony.

Kumar Shri Umedsinhji Ranoji [Adaji].

Raj Sahib MANSINHJI I RANOJI, 27th Raj Sahib of Dhrangadhra 1522/1563, married 1stly, Rani Bajiba Sahiba, daughter of Thakore Saheb Hardholji Lakhaji of Dhrol, and had issue.

Raj Sahib Raisinhji Mansinhji

(by 1st wife) (qv)

Kumar Shri Ramsinhji Mansinhji

, received Jiva with 7 other villages as his patrimony.

Kumar Shri Govindji Mansinhji

, received Derwala with 7 other villages as his patrimony.

Raj Sahib RAISINHJI MANSINHJI, 28th Raj Sahib of Dhrangadhra 1563/1584, married (amongst others), (a) Rani Jivjiba Sahiba of Mansa, married (b), Rani Dev Kunwarba Sahiba, daughter of Raja Raj Singh I of Bikaner, and had issue.

Kumar Chhatrasalsinhji

, died early.

Raj Sahib Chandrasinhji Raisinhji

(qv)

Kumar Surajmalsinhji

, died early.

Rani Lakhamjiba Sahiba

, married Jam Sahib Jasaji Sataji of Nawanagar.

Raj Sahib CHANDRASINHJI RAISINHJI, 29th Raj Sahib of Dhrangadhra 1584/1628, married (amongst others), 1stly, Rani Saib Kunwarba Sahiba, sister of Sarvaiya Rao of Bhadali, married 2ndly, Rani Satbhamajiba Sahiba, daughter of Raja Sur Singh of Jodhpur, married 3rdly, Rani Ramba Sahiba, daughter of Kumar Shri Vajerajji Govindji of Sihor, married 5thly, Rani Sam Kunwarba Sahiba of Pithapar, married 10thly Rani Pran Kunwarba Sahiba of Kuna, married 11th, Rani Son Kunwarba Sahiba of Khilos, and had issue.

Kumar Shri Prithirajji Chandrasinhji

(by 1st wife), eldest son and heir, married and had issue.

Raj Sahib Askaranji Chandrasinhji

(by 2nd wife) (qv)

Raj Sahib Amarsinhji Chandrasinhji

(by 2nd wife)(qv)

Kumar Shri Abhaisinhji Chandrasinhji

(by 3rd wife), ancestor of the rulers of Lakhtar & Than.

Kumar Shri Sursinhji Chandrasinhji

(by 10th wife, 5th son), received Vegadvav with 7 other villages as his patrimony.

Kumar Shri Rajsinhji Chandrasinhji

(by 11th wife, 6th son), received Kuda with 14 other villages as his patrimony.

Kumar Shri Ranoji Chandrasinhji

(by 5th wife, 7th son), shared Mathak with 7 other villages with his brother.

Kumar Shri Bhojrajji Chandrasinhji

(by 5th wife, 8th son), shared Mathak with 7 other villages with his brother.

Kumar Shri Pratapsinhji Chandrasinhji

(by 10th wife, 9th son)

Raj Sahib ASKARANJI CHANDRASINHJI, 30th Raj Sahib of Dhrangadhra 1628/1633, possibly murdered by his brother in a contest for the gaddi in 1633.
Raj Sahib AMARSINHJI CHANDRASINHJI, 31st Raj Sahib of Dhrangadhra 1633/1644, married (amongst others) 7thly, Rani Roop Kunwarba Sahiba, daughter of Thakore Akherajji II Govindji of Sihor.
Raj Sahib MEGHRAJJI II AMARSINHJI, 32nd Raj Sahib of Dhrangadhra 1644/1660, married 3rdly, Rani Sundarba Sahiba of Dharapha, married (a), Rani Lilajiba Sahiba, daughter of Thakore Saheb Mehramanji I Vibhaji of Rajkot, married (b), Rani As Kunwarba Sahiba, daughter of Rana Khimaji III of Porbandar, married 10thly, Rani Manba Sahiba, daughter of Rana Bhimsinhji of Porbandar, and had issue.

Raj Sahib Gajsinhji Meghrajji

(by 3rd wife) (qv)

Rani Sajuba Sahiba

, married Rao Rayadhanji II Tamachiji of Kutch.

Raj Sahib GAJSINHJI MEGHRAJJI, 33rd Raj Sahib of Dhrangadhra 1660/1672, married 2ndly, Rani Satuba Sahiba of Adesar, married 3rdly, Rani Daguba, daughter of Thakur Saheb Junoji Kaloji of Dhrol, married 4th, Rani Badan Kunwarba Sahiba, daughter of Maharana Raj Singh I of Mewar, married 7thly, Rani Anabiba Sahiba of Mogar, and had issue.

Kumar Shri Chandrasinhji Gajsinhji

(by 2nd wife, eldest son), married Kumari Shri Sonba Sahiba of Adesar, and had issue.

Kumar Shri Askaranji Chandrasinhji

, died young.

Kumari Shri Jijiba Sahiba

, married Raja Ajit Singh of Jodhpur.

Raj Sahib Jaswantsinhji Gajsinhji

(by 3rd wife)(qv)

Kumar Shri Jagatsinhji Gajsinhji [Jagabhai]

(by 4th wife), married and had issue.

Kumari

(name unknown), married Nawab Saheb Salabat Muhammadkhan Babi of Junagadh.

Thakurani Ramba Sahiba

, married Thakur Israji of Santalpur.

Raj Sahib JASWANTSINHJI GAJSINHJI, 34th Raj Sahib of Dhrangadhra 1672/1717, married (amongst others), 2ndly, Rani Amar Kunwarba Sahiba of Kharedi, married 3rdly, Rani Phuljiba Sahiba of Vagoda, and had issue.

Raj Sahib Pratapsinhji Jaswantsinhji

(by 2nd wife) (qv)

Kumar Shri Mansinhji Jaswantsinhji

(by 2nd wife)

Kumar Shri Amarsinhji Jaswantsinhji [Abhabhai]

(by 2nd wife)

Kumar Shri Meghrajji Jaswantsinhji

(by 3rd wife)

Kumari Shri Pamba Sahiba

(by 3rd wife), married Kumar Shri Tejmalji Kanyaji of Morvi.

Kumari Shri Ratna Sahiba

, married Rao Desalji I Ghodaji of Kutch.

Kumari

(name unknown), married Jam Sahib Raisinhji II Lakhaji of Nawanagar.

Kumari

(name unknown), married 1714/1715, Nawab Dasud Khan of Kurnool, he died at Burhanpur.

Raj Sahib PRATAPSINHJI JASWANTSINHJI, 35th Raj Sahib of Dhrangadhra 1717/1729, married (amongst others), 2ndly, Rani Samjiba Sahiba of Kuna, married 5thly Rani Ramba Sahiba of Gariadhar, married 6thly, Rani Bajiba Sahiba of Kanej, married 8thly, Rani Ramijiba Sahiba of Panch Devala, married 9thly, Rani Karniba Sahiba of Bhadarwa, married 10thly, Rani Rattan Kunwarba Sahiba of Gamph, and had issue. He died .

Raj Sahib Raisinhji Pratapsinhji

(by 2nd wife) (qv)

Kumar Shri Kaloji Pratapsinhji [Kalabhai]

(by 5th wife), received Manekvada as his patrimony.

Kumar Shri Vajerajji Pratapsinhji [Vajobhai]

(by 6th wife), received Ingorala as his patrimony.

Kumar Shri Ranoji Pratapsinhji

(by 8th wife)

Kumari Shri Sujanba Sahiba

(by 9th wife), married Kumar Shri Malji of Santalpur.

Kumari Shri Manba Sahiba

, married Maharao Desalji I Ghodaji of Kutch.

Kumari Shri Karsanba Sahiba

, married Kumar Halaji of Adesar.

Kumari

(name unknown), married Mubariz-ul-Mulk Sarbuland Khan, 52nd Mughal Viceroy of Gujarat.

Raj Sahib RAISINHJI PRATAPSINHJI, 36th Raj Sahib of Dhrangadhra 1729/1744, married (amongst others), 1stly, Rani Baijiba Sahiba, daughter of Kumar Shri Asaji Bhavsinhji of Utelia, married 2ndly, Rani Kamajiba Sahiba of Karedi, married 3rdly, Rani Jamnajiba Sahiba of Metali, married 4thly, Rani Vaktuba Sahiba of Kalol, married 5thly, Rani Tejuba Sahiba of Mogar, married 6thly, Rani Bajiba Sahiba of Gariadhar, married 7thly, Rani Samjiba Sahiba of Gamph, married 9thly, Rani Suraj Kunwarba Sahiba of Kanmer, married 10thly, Rani Rattan Kunwarba Sahiba of Rajpipla, married 15th, Rani Badan Kunwarba Sahiba of Porbandar, and had issue. He died .

Raj Sahib Gajsinhji Raisinhji

(by 2nd wife, eldest son) (qv)

Kumar Shri Asoji Raisinhji [Ashabhai]

(by 3rd wife)

Kumar Shri Sesoji Raisinhji [Sesabhai]

(by 4th wife), founder of Sayla.

Kumar Shri Ajoji Raisinhji [Ajabhai]

(by 1st wife, 4th son), founder of Sapakada and Bhalgamda, married and had issue.

generations

Kumar Shri Amarsinhji Karansinhji Rana

of Nana Darbargadh Sapakada, married Ba Shri Surajkuwarba of Moti Vavdi in Morvi.

Kumar Shri Harisinhji Karansinhji Rana

of Nana Darbargadh Sapakada, married Ba Shri Indiraba of Ratadia (Ganesh) in Kutch, and has issue, three sons.

Kumar Shri Baldevsinhji Harisinhji Rana

, married Ba Shri Harshidaba, daughter of Kumar Shri Dadubha Chudasama Saheb (advocate) of Dholera, and has issue, one son.

Kumar Shri Mayurdhwajsinh Baldevsinhji Rana

Kumar Shri Jaydevsinhji Harisinhji Rana

, married Ba Shri Meenaba, daughter of Kumar Shri Udaysinhji Jadeja of Ratadia (Ganesh) in Kutch, and has issue, one son and one daughter.

Kumar Shri Adittyasinh Jaydevsinhji Rana

Kumari Dhwaniba Jaydevsinhji Rana

Kumar Shri Mahadevsinhji Harisinhji Rana

, married Ba Shri Mitaba, another daughter of Kumar Shri Udaisinhji Jadeja of Ratadia (Ganesh) in Kutch, and has issue, two sons.

Kumar Shri Varunsinh Mahadevsinhji Rana

Kumar Shri Dharamveersinh Mahadevsinhji Rana

Kumar Shri Meruji Raisinhji

(by 5th wife, 6th son), founder of Mathak,

Kumar Shri Kasloji Raisinhji [Kaslabhai]

(by 6th wife, 5th son), founder of Dhanala,

Maharani Shri Motiba Sahiba

(by 6th wife), married Maharao Ghodaji II Lakhpatji of Kutch.

Kumar Shri Lakhoji Raisinhji

(by 6th wife, 8th son)

Rani Baiba Sahiba

(by 7th wife), married Jam Sahib Sataji Lakhaji of Nawanagar.

Rani Naniba Sahiba

(by 9th wife), married Jam Sahib Lakhaji Tamachiji of Nawanagar.

Kumar Shri Nathaji Raisinhji [Nathubhai]

(by 10th wife, 7th son)

Raj Sahib GAJSINHJI RAISINHJI, 37th Raj Sahib of Dhrangadhra 1744/1782, married 15 wives, amongst whom 1stly, Rani Jijiba Sahiba of Varsoda, married 2ndly, Rani Phuljiba Sahiba of Kharedi, married 3rdly, Rani Bajiba Sahiba of Sanand, married 4thly, Rani Karsan Kunwarba Sahiba of Kuna, married 6thly, Rani Nanaba Sahiba of Bhavnagar, married 7thly, Rani Surajba of Gamph, married 8thly, Rani Bajiba, married 14th, Rani Raj Kunwarba Sahiba of Bhadarwa, and had issue.

Raj Sahib Jashwantsinhji Gajsinhji

(by 1st wife) (qv)

Maharani Shri Adiba Sahiba

(by 1st wife), married 1771, Maharao Ghodaji II Lakhpatji of Kutch.

Kumari Shri Bonjiba Sahiba

(by 2nd wife), married Rana Surtanji Vikmatji of Porbandar.

Kumari Shri Hamjiba Sahiba

(by 2nd wife)

Kumari Shri Achuba Sahiba

(by 2nd wife), married 1792, Jam Sahib Jasoji Lakhaji of Nawanagar.

Kumar Shri Dajibhai Gajsinhji

(by 3rd wife), received Isanpur and Kadiyana as his share of the patrimony.

Kumar Shri Ravaji Gajsinhji

(by 4th wife), shared Raysinghpur with his brother.

Kumar Shri Vaghaji Gajsinhji

(by 4th wife), shared Raysinghpur with his brother.

Kumar Shri Ramsinhji Gajsinhji

(by 6th wife)

Kumar Shri Desalji Gajsinhji

(by 6th wife), received Dahotiya as his share of the patrimony.

Kumari Shri Baijiba Sahiba

(by 6th wife)

Kumar Shri Jethiji Gajsinhji

(by 7th wife), received Dighadiya as his share of the patrimony.

Kumar Shri Dadaji Gajsinhji

(by 14th wife), received Ganad as his share of the patrimony.

Raj Sahib JASHWANTSINHJI GAJSINHJI, Raj Sahib of Dhrangadhra 1782/1801, married seven wives, amongst whom, 1stly Rani Kesar Kunwarba Sahiba of Sahpar-Morvi, married 2ndly, Rani Chandar Kunwarba Sahiba of Pithapur, married 3rdly, Rani Achuba Sahiba of Gangad, married 4thly, Rani Vakhat Kunwarba Sahiba of Utelia, married 5thly, Rani Bajiba Sahiba of Dhamadka, and had issue.

Kumar Shri Sangaji Jashwantsinhji

(by 1st wife)

Kumar Shri Jaisinhji Jashwantsinhji

(by 1st wife)

Kumari Shri Bajuba Sahiba

(by 1st wife)

Raj Sahib Raisinhji III Jashwantsinhji

(by 2nd wife) (qv)

Kumar Shri Kakabhai Jashwantsinhji

(by 2nd wife)

Kumari Shri Hajuba Sahiba

(by 2nd wife)

Kumari Shri Bajiba Sahiba

(by 2nd wife)

Kumari Shri Tajuba Sahiba

(by 2nd wife), married Sri Sawai Maharaja Pratap Singh Bahadur of Jaipur.

Maharani Shri Rupaliba Sahiba

(by 3rd wife), married Maharana Bhim Singh of Udaipur.

Kumar Shri Sagramsinhji Jashwantsinhji [Sangabhai]

(by 4th wife), recieved the patrimony of Rampara, married and had issue. He died after 1837.

Kumar Shri Ranoji Jashwantsinhji [Ranabhai]

(by 4th wife), died sp.

Kumar Shri Adabhai Jashwantsinhji [Ajoji]

(by 5th wife)

Kumar Shri Surabhai Jashwantsinhji [Suroji]

(by 5th wife), received Vavdi as his share of the patrimony.

Raj Sahib RAISINHJI III JASHWANTSINHJ, 39th Raj Sahib of DhrangadhraI 1801/1804, born , married (4 wives), 1stly Rani Motiba Sahiba of Sanand, married 2ndly Rani Baijiba Sahiba, daughter of Kumar Shri Sagramji Kumbhoji Sahib of Gondal, married 3rdly, Rani Ramba Sahiba of Bhanvad, married 4thly, Rani Pran Kunwarba Sahiba of Varsoda, and had issue. He died .

Raj Sahib Amarsinhji Raisinhji

(by 1st wife) (qv)

Kumar Shri Jijibhai Raisinhji

(by 1st wife), received Ravaliyavadar as his patrimony.

Kumari Shri Naniba Sahiba

(by 3rd wife)

Kumari Shri Majiba Sahiba

(by 4th wife), married Jam Sahib Jasaji Lakhaji of Nawanagar.

Kumar Shri Vajesinhji Raisinhji

(by 4th wife), received Soladi as his patrimony.

Raj Sahib AMARSINHJI RAISINHJI, 40th Raj Sahib of Dhrangadhra 1804/1843, born , married 7 wives, including 3rdly, Rani Vakhat Kunwarba Sahiba of Palitana, married 4thly, Rani Saib Kunwarba Sahiba of Bit, married 5thly, Rani Dev Kunwarba Sahiba of Gangad, married 6thly, Rani Ram Kunwarba Sahiba, daughter of Thakur Saheb Dosaji Vibhaji of Malia, married 7thly, Rani Ram Kunwarba Sahiba of Kuna, and had issue. He died .

Maharani Karsan Kunwarba Sahiba

(by 3rd wife), married 1822, Jam Sahib Ranmalji II Sataji of Nawanagar.

Kumari Shri Rupaliba Sahiba

(by 4th wife), married 1831 (as his first wife), Maharao Desalji II Bharmalji of Kutch.

Kumari Shri Daulat Kunwarba Sahiba

(by 4th wife) [Jasu Ba, married 1840, into Jamnagar Royal Family.]

HH Raj Sahib Ranmalji Amarsinhji

(by 5th wife) (qv)

Kumari Shri Jahuba Sahiba

(by 5th wife)

Kumar Shri Lakhdirjisinhji Amarsinhji [Laghubha]

(by 5th wife), received Charadva as his patrimony, married and had issue.

HH Maharani Ganga Bai Sahiba

, married 19th February 1884, HH Maharajadhiraj Mirzan Maharao Shri Sir Khengarji Pragmalji III Sawai Bahadur of Kutch.

Rani Bonjiba Sahiba

(by 6th wife), married, HH Rana Sahib Vikmatji IV Khimaji of Porbandar.

HH Maharani Tejuba Sahiba

(by 7th wife), married 1851, HH Maharaja Jam Sahib Vibhaji Ranmalji of Nawanagar.

Kumari Shri Baijirajba Sahiba

(by 7th wife), married, Maharao Desalji II Bharmalji of Kutch.

HH Raj Sahib RANMALJI AMARSINHJI, 41st Raj Sahib of Dhrangadhra 1843/1869, born , K.C.S.I., granted a permanent salute of 11 guns in 1867, married 1stly HH Rani Jan Kunwarba Sahiba, daughter of Jam Sahib Ranmalji II Sataji of Nawanagar, married 2ndly, HH Rani Sundar Kunwarba Sahiba, daughter of Thakur Shri Chandrasinhji Devaji Sahib of Gondal, married 3rdly HH Rani Birja Kunwarba Sahiba of Sarodar in Nawanagar, and had issue. He died .

Kumar Shri Raghunathsinhji Ranmalji

(by 1st wife, but 5th son), received the village of Hampur.

Kumari Shri Achuba Kunwarba Sahiba

(by 1st wife), married 1854, Maharao Pragmalji Desalji II of Kutch.

Maharani Jiji Kunwarba Sahiba

(by 2nd wife), married 1854, Maharajadhiraja Maharaja Shri Sir Jawansinhji Gambhirsinhji Sahib Bahadur of Idar.

HH Raj Sahib Mansinhji II Ranmalji

(by 3rd wife)(qv)

Kumar Shri Maheramji Ranmalji

(by 3rd wife, 2nd son), received Ganjela as his share of the patrimony, married and had issue.

Kumar Shri Motisinhji Maheramji

Kumar Shri Harisinhji Ranmalji

(by 3rd wife, 3rd son), received the village of Sokhada as his share of the patrimony, married and had issue. He died aged 28.

Maharani Udai Kunwarba

, married 1891, HH Maharajadhiraja Maharaja Shri Sir Kesrisinhji Jawansinhji Sahib Bahadur of Idar.

Raj Rana Shri Parbatsinhji Harisinhji

, born , married Rani Heerji Kunwarba Sahiba of Ganod, and had issue, as well as further issue by Kanu Bai. He died aged 39.

Kumar Shri Narsisinhji Parbatsinhji

, married 1stly 1920, Kumari Shri Kusum Kunwarba Sahiba of Ganod, died sp 1955, married 2ndly 1925, Kumari Shri Jayvant Kunwarba Sahiba, died , daughter of Kumar Shri Nar Singh of Vadia, and had issue. He died .

Kumar Shri Rajendrasinhji Narsisinhji

, born , married Kumari Shri Jaya Kunwarba of Padasan, and had issue.

Kumar Shri Surendrasinhji Rajendrasinhji

Kumar Shri Prahladsinhji Rajendrasinhji

Kumar Shri Prakramsinhji Narsisinhji

, born , married 1958, Kumari Shri Gunwant Kunwarba Sahiba, daughter of Maharaj Bahadur SinghH of Khawasa, and had issue.

Kumar Shri Harendrasinhji Prakramsinhji

, born , died .

Kumari Shri Hemlata Kunwarba Sahiba

, born .

Kumari Shri Uma Kunwarba Sahiba

, born .

Kumari Shri Kalpana Kunwarba Sahiba

, born .

Kumari Shri Yamina Kunwarba Sahiba

, born .

Kumar Shri Vanrajsinhji Narsisinhji

, born , married Kumari Shri Raj Kunwarba Sahiba of Gajana, and had issue.

Kumari Kiran Kunwarba Sahiba

Kumari Shri Sita Kunwarba

, born , married Maharaj Rajendrasinhji Gajendrasinhji of Chhota-Udaipur.

Kumari Shri Hitendra Kunwarba [Chota Kunwarba]

, born , [married 1967, Kumar Shri Pravinsinhji Vaghela, Bhayat of Kavitha]

Kumar Shri Bahadursinhji Parbatsinhji

Rani S...... Bai

(by Kanu Bai), married Rao Raja Amar Singh of Jodhpur, and had issue.

Rani Andu Bai

(?by Kanu Bai), married Rao Raja Hari Singh of Pratapgarh.

Rani Swarup Kunwarba

, married 1889, Rajadhiraj Nahar Singhji of Shahpura.

Rani Dhan Kunwarba

, married Maharaj Jivan Singh of Jodhpur.

Kumar Shri Pratapsinhji Ranmalji

(by 3rd wife, 4th son), born , received Bharad as his share of the patrimony, married and had issue.

[Several generations]

Rana Surubha Jhala

, Tilayat of Bharad, died .

Rana Kiratsinhji Jhala

, married and had issue.

Kumari Shri Punitba Sahiba

, married, March 1988, Kumar Shri Dhramendrasinhji of Makhavad in Rajkot.

Maharani Karsan Kunwarba Sahiba [Krishna Kumari]

, married 1862, Maharao Pragmalji Desalji II of Kutch.

HH Raj Sahib MANSINHJI II RANMALSINHJI, 42nd Raj Sahib of Dhrangadhra 1869/1900, born , succeeded 28th October 1869, K.C.S.I., granted a personal salute of 15 guns in 1877, founded the English School (now the High School) and the Girls? School at Dhrangadhra, and Gujarati schools in most of the principal villages of the State, and built the Prince of Wales Hospital at his capital. He also reorganised the judiciary, and established one of the first cotton ginning factories in Saurashtra, married 1stly, HH Rani Jiji Kunwarba Sahiba of Kheradiya in Dhrol, married 2ndly, 1851, HH Rani Baiji Kunwarba Sahiba, daughter of Kumar Shri Jhalamsinhji Pratapsinhji of Bhadarwa, married 3rdly, HH Rani Baiji Kunwarba Sahiba of Pithapur, married 4thly, HH Rani Kasi Kunwarba Sahiba of Palitana, married 5thly, HH Rani Hamji Kunwarba Sahiba of Chhota-Udaipur, and had issue. He died .

Rajkumar Jaswantsinhji Mansinhji

(by 2nd wife), born , married 1stly, 1871, a daughter of Kumar Meramanji Bhabhaji of Rajkot, married 2ndly, 1871, Kumari Shri Majiraj Kunwarba Sahiba, daughter of Kumar Shri Takhatsinhji Jhalamsinhji of Bhadarwa, married 3rdly, 1872, a daughter of Maharana Sahib Ramdevji Vajedevji of Dharampur, and had issue. He died .

HH Raj Sahib Sir Ajitsinhji Jaswantsinhji

(by 1st wife) (qv)

Kumari Shri

(name unknown) (by 1st wife)

Kumar Shri Bhawanisinhji Jaswantsinhji

(by 2nd wife), educated at Rajkumar College, Rajkot; married and had issue.

Kumar Shri Nawalsinhji Bhawanisinhji

HH Maharani Ba Kunwarba Sahiba

(by 3rd wife), married 1881, HH Maharaja Madho Singhji II of Jaipur. She died after 1922.

Kumari Shri Takhat Kunwarba Sahiba

(by 3rd wife)

Kumar Shri Sajjansinhji Mansinhji

(by 4th wife), received Vantavadar as his appanage.

Kumar Shri Natwarsinhji Mansinhji

(by 4th wife), received Raj Charadi as his appanage, married and had issue.

Raj Rana Hamirsinhji Natwarsinhji

, originally named Harpal Dev which was not approved of by the family since that was the name of the founder of the line, a fine cricketer and his university cricket records stood for many years.

Kumari Shri Mohiniba Sahiba

, married 1stly, 1950's (div.), member of Borunda Royal Family, married 2ndly, 1960's, Rohit Kumar Shah, and had issue, one son and one daughter, by 2nd husband.

HH Maharani Gulab Kunwarba Sahiba

(by 4th wife), married 1914, HH Maharawal Salivahan Singhji of Jaisalmer.

HH Rani Raj Kunwarba Sahiba

, married 1878, HH Raja Sir Ranjit Singhji of Ratlam, and had issue.

HH Raj Sahib Sir AJITSINHJI JASHWANTSINHJI, 43rd Raj Sahib of Dhrangadhra 1900/1911, born , educated at Rajkumar College, Rajkot; he built new roads and planted trees in Dhrangadhra town, and built many buildings including the Ajitniewas Palace and the Jaswantsinhji Library. He also made primary and secondary education free in the State. He married 1stly 13th February 1884, HH Rani Sundar Kunwarba Sahiba, daughter of Kumar Shri Kesarisinhji Bhavsinhji of Sarodar in Nawanagar, died , married 2ndly, HH Rani Majiraba Sahiba, died , daughter of Thakur Saheb Madhavsinhji Mansinhji of Mengni, married 3rdly, HH Rani Hari Kunwarba Sahiba, daughter of Kumar Shri Sardarsinhji Abhaisinhji of Tharad, married 4thly, HH Rani Hirji Kunwarba Sahiba of Timba, married 5thly, HH Rani Suraj Kunwarba Sahiba, daughter of Kumar Shri Chandrasinhji Kesarisinhji of Sarodar in Nawanagar, married 6thly, HH Rani Baisaiba Sahiba, daughter of Thakore Saheb Bavajirajsinhji Mehramanji of Rajkot, and had issue, as well as natural issue by Kamla Bai, a maid. He died .

Major HH Maharana Shri Maharaja Shri Raj Sir Ghanshyamsinhji Ajitsinhji Sahib Bahadur

(by 1st wife) (qv)

Yuvrani Maya Kunwarba Sahiba

(by 1st wife), married 1913, Yuvaraj Mansinhji Ramsinhji of Pratapgarh.

Rani Jam Kunwarba Sahiba

(by 2nd wife), married February 1935, Maharaj Bharat Singh of Multhan.

Kunwarani Pratap Kunwarba Sahiba

(by 5th wife), married 1937 at Dhrangadhra, Kunwar Pratap Singh, Yuvaraj Saheb of Banera.

Rani Swarup Bai

(by Kamla Bai), married 1920, Rao Raja Sujan Singh of Jodhpur, and had issue.

Rani Lila Bai

(by Kamla Bai), married 1920, Rao Raja Jabbar Singh of Jodhpur, and had issue.

Rao Raja "Lalaji"

, married Kanchu (see above), and had issue, one son and three daughters.

Maharajkumari Sajjan Kunwarba Sahiba

(by 2nd wife), born , married 11th February 1932 at Dhrangadhra, HH Maharawal Chandravir Singhji of Banswara, and had issue. She died .

Maharajkumari Kusum Kunwarba Sahiba

(by 3rd wife), born , died .

HH Rani Harshwant Kunwarba Sahiba [Harsad Kunwarba Sahiba]

, born , married 24th May 1934, HH Rajadhiraj Sudarshan Dev Singhji of Shahpura, and had issue. She died .

Maharani Mahendra Kumari

(by 3rd wife), born 27th Janauary 1918, married 6th May 1934, HH Maharawat Sir Ram Singhji II Bahadur of Pratapgarh. She died .

Maharajkumar Chandrasinhji Ghanshyamsinhji Jhala

(by 3rd wife), born , died .

Rani Kirti Kunwarba Sahiba [née Maharajkumari Jairaj Kunwarba Sahiba]

, (by 5th wife), born (1929), married 27th Janauary 1947 (1945), Rao Sahib Devi Singh of Deolia, and has issue. She died .

HH Maharana Maharaja Shri Raj Mayurdhwajsinhji Meghrajji III Ghanshyamsinhji Sahib

(by 3rd wife)(qv)

Maharajkumari Jayvant Kunwarba Sahiba

(by 5th wife), born (1928), married 23rd May 1943 (1946) (separated 1948), Rao Harendra Singh of Kushalgarh.

Maharajkumari [Dhira] Dhairiya Kunwarba Sahiba

, (by 5th wife), born (1930), married 15th February 1947 (1948), Yuvaraj Brijendra Pal Deo of Karauli, died sp 9th August 1984.

HH Maharani Krishna Kumari Ba Sahiba

(by 3rd wife), born , married 14th February 1943, HH Maharaja Hanwant Singhji Sahib Bahadur of Jodhpur.

Maharajkumar Jayvijaysinhji Ghanshyamsinhji Jhala

(by 5th wife), born , died .

Maharajkumar Virendrasinhji Ghanshyamsinhji Jhala

(by 4th wife), born , married 23rd February 1951, Rani Jairaj Kunwarba Sahiba, daughter of Capt. Maharaj Naharsinhji Fatehsinhji of Chhota-Udaipur, and has issue.

Rajkumar Devrajsinhji Virendrasinhji

, born , educated at Rajkumar College, Rajkot (1973); married 1st March 1978 (div.), Baijilal Maharajkumari Sushma Kumari, born , daughter of HH Maharajadhiraj Maharawal Raghunath Singhji of Jaisalmer, and his wife, HH Maharani Mukut Rajya Lakshmi Devi, and has issue.

Baiji Lal Sivangani Devi Sahiba

, born .

Rajkumari Divya Kunwarba Sahiba

, born , married Xavier Pilkington.

Maharajkumar Dharmendrasinhji Ghanshyamsinhji Jhala

(by 5th wife), born , married 21st February 1951, Rani Mahendra Kunwarba Sahiba, daughter of Maharaj Shri Himmatsinhji Jaswansinhji of Sarodar in Nawanagar, and has issue.

Rajkumar Ranmalji Dharmendrasinhji

, born , educated at Rajkumar College, Rajkot (1971).

Rajkumari Uma De Sahiba

, born .

Major HH Maharana Shri Maharaja Shri Raj Sir GHANSHYAMSINHJI AJITSINHJI Sahib Bahadur, 44th Maharana Sahib of Dhrangadhra 1911/1942, born , G.C.I.E. [cr.3.6.1922], K.C.I.E. [cr.1.1.1917], a Donat of the Order of St John of Jerusalem, Maharaja [cr.1st January 1918], the permanent salute was raised to 13 guns in 1918, member of the Chamber of Princes in his own right from 1921 to 1942, married 1stly 1909, HH Maharani Pravin Kunwarba Sahiba, born , died , daughter of Kumar Shri Chandrasinhji Kesarisinhji of Nawanagar, married 2ndly, 1909 (separated 1912), HH Maharani Vijay Kunwarba Sahiba, born , died , daughter of Shrimant Thakur Saheb Rana Shri Fatehsinhji Ssrdarsinhji of Bhadarwa, married 3rdly 1912, HH Maharani Anand Kunwarba Sahiba, born , died , daughter of Thakur Saheb Mulvaji Tajoji of Kotda-Sangani, and his wife, Thakurani Hari Kunwarba Sahiba, married 4thly 1917, HH Maharani Ram Kunwarba Sahiba, born , died , daughter of Rawat Shivnath Singh of Amet, married 5thly 1919, HH Maharani Nawal Kunwarba Sahiba, born , died , daughter of Maharaj Shri Juwansinhji Jiwansinhji of Jamnagar, and had issue, 14 children. He died .

Maharajkumari Sajjan Kunwarba Sahiba

(by 2nd wife), born , married 11th February 1932 at Dhrangadhra, HH Maharawal Chandravir Singhji of Banswara, and had issue. She died .

Maharajkumari Kusum Kunwarba Sahiba

(by 3rd wife), born , died .

HH Rani Harshwant Kunwarba Sahiba [Harsad Kunwarba Sahiba]

, born , married 24th May 1934, HH Rajadhiraj Sudarshan Dev Singhji of Shahpura, and had issue. She died .

Maharani Mahendra Kumari

(by 3rd wife), born 27th Janauary 1918, married 6th May 1934, HH Maharawat Sir Ram Singhji II Bahadur of Pratapgarh. She died .

Maharajkumar Chandrasinhji Ghanshyamsinhji Jhala

(by 3rd wife), born , died .

Rani Kirti Kunwarba Sahiba [née Maharajkumari Jairaj Kunwarba Sahiba]

, (by 5th wife), born (1929), married 27th Janauary 1947 (1945), Rao Sahib Devi Singh of Deolia, and has issue. She died .

HH Maharana Maharaja Shri Raj Mayurdhwajsinhji Meghrajji III Ghanshyamsinhji Sahib

(by 3rd wife)(qv)

Maharajkumari Jayvant Kunwarba Sahiba

(by 5th wife), born (1928), married 23rd May 1943 (1946) (separated 1948), Rao Harendra Singh of Kushalgarh.

Maharajkumari [Dhira] Dhairiya Kunwarba Sahiba

, (by 5th wife), born (1930), married 15th February 1947 (1948), Yuvaraj Brijendra Pal Deo of Karauli, died sp 9th August 1984.

HH Maharani Krishna Kumari Ba Sahiba

(by 3rd wife), born , married 14th February 1943, HH Maharaja Hanwant Singhji Sahib Bahadur of Jodhpur.

Maharajkumar Jayvijaysinhji Ghanshyamsinhji Jhala

(by 5th wife), born , died .

Maharajkumar Virendrasinhji Ghanshyamsinhji Jhala

(by 4th wife), born , married 23rd February 1951, Rani Jairaj Kunwarba Sahiba, daughter of Capt. Maharaj Naharsinhji Fatehsinhji of Chhota-Udaipur, and has issue.

Rajkumar Devrajsinhji Virendrasinhji

, born , educated at Rajkumar College, Rajkot (1973); married 1st March 1978 (div.), Baijilal Maharajkumari Sushma Kumari, born , daughter of HH Maharajadhiraj Maharawal Raghunath Singhji of Jaisalmer, and his wife, HH Maharani Mukut Rajya Lakshmi Devi, and has issue.

Baiji Lal Sivangani Devi Sahiba

, born .

Rajkumari Divya Kunwarba Sahiba

, born , married Xavier Pilkington.

Maharajkumar Dharmendrasinhji Ghanshyamsinhji Jhala

(by 5th wife), born , married 21st February 1951, Rani Mahendra Kunwarba Sahiba, daughter of Maharaj Shri Himmatsinhji Jaswansinhji of Sarodar in Nawanagar, and has issue.

Rajkumar Ranmalji Dharmendrasinhji

, born , educated at Rajkumar College, Rajkot (1971).

Rajkumari Uma De Sahiba

, born .

HH Maharana Maharaja Shri Raj MAYURDHWAJSINHJI MEGHRAJJI III GHANSHYAMSINHJI Sahib, 45th Maharana Sahib of Dhrangadhra 1942/2010, born , member of the Standing Committee of the Chamber of Princes from 1945 to 1947, and in 1945 was the prime mover of the Saurashtra States Confederation Scheme which he carried in the meeting of the States-General in 1946. On 10 May 1947 he became the first Ruler in Western India to join the Constituent Assembly of India, to which he was nominated in 1948. On the establishment of the United State of Kathiawar (Saurashtra) in 1948, he was installed as Uprajpramukh, and he served as Acting Rajpramukh during the absences of the Rajpramukh. In 1952 he resigned as Uprajpramukh and entered Christ Church, Oxford, where he read philosophy for six years. He also studied at the Ruskin School of Drawing. After returning to India from Oxford, the Maharana Sahib was President of the Jodhpur Regency Council from 1965 to 1968. In 1967 he was elected to the Gujarat Legislative Assembly from the Dhragadhra Constituency. He resigned the same year on his election to the Fourth Lok Sabha as MP for Jhalava, which seat he held until 1970. He was the main Opposition speaker against allowing Parliament the power to abridge fundamental Constitutional rights, and introduced his own Bill for allowing a plebiscite when the question of abridgement arose. From 1967 to 1971 he was the Intendant General of the Concord of Princes which was set up to safeguard the rights and privileges of the Princes granted under the Indian Constitution, he led the opposition to the abrogation of the Rulers? covenanted rights and Constitutional guarantees. He married 3rd March 1943 at Jodhpur, HH Maharani Shri Brijraj Kumari Sahiba, daughter of Maharaj Shri Ajit Singh Sahib of Jodhpur, and his wife, Rani Man Kumari, and had issue. He died in Ahmedabad.

Yuvraj Maharajkumar Shri Sodhsalji Mayurdhwajsinhji Jhala [Shatrujit Dev Sahib]

, succeeded as HH Maharana Maharaja Shri Raj Sodhsalji Mayurdhwajsinhji Sahib (qv)

Maharajkumar Shri Dr. Jayasinhji Mayurdhwajsinhji Jhala [Jawahir Dev Sahib]

, born , Associate Professor of Anthropology at Temple University in Philadelphia, USA, married 6th September 1977 at Rangamati, Rajkumari Raya Devi [née Rajyashree Roy], born , daughter of Raja Nalinaksha Roy of Chakma, and his wife, Rani Benita Roy, and has issue.

Baiji Lal Agma Devi [Agama]

, born .

Baiji Lal Lila Devi [Liluye]

, born .

Maharajkumar Shri Siddhrajsinhji Mayurdhwajsinhji Jhala [Gautama Dev Sahib]

, born , married 1stly, 14th June 1974 at Delhi (div. 1984), Aruna Devi [née Meera Prasad], married 2ndly, 29th April 1985 at Bijapur, Rani Kanchan Devi, born , daughter of Kunwar Nasib Chand of Alelal (Anhilal)-Bijapur, and has issue.

Baiji Lal Amba Suhasini

, born .

Baiji Lal Sukanya Devika

, born .

HH Maharana Maharaja Shri Raj SODHSALJI MAYURDHWAJSINHJI Sahib, 46th Maharana Sahib of Dhrangadhra (see above)