Present Head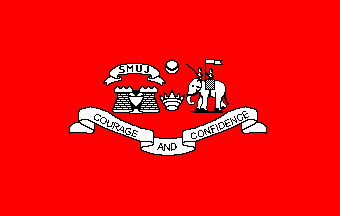 HH Maharajadhiraj Mirza Maharao Shri PRAGMALJI MADANSINHJI III Sawai Bahadur [Prithvirajji]
, 19
th
Maharao Saheb of Kutch since 21
st
June 1991. (The Palace, Bhuj, Kutch - 370001, Gujarat, India). Married 1957, Maharajkumari Priti Devi [HH Maharani Priti Devi of Kutch], daughter of Lt.-Col. HH Bisam-Samar-Bijayi Mahamahodya Pancha-Srijukta Maharaja Manikya Sir Bir Bikram Kishore Dev Varman Bahadur of Tripura.
History
Cutch was ruled by the Jadeja Rajput dynasty of the Samma tribe from its formation in 1147 until 1948 when it acceded to newly formed, India. The rulers had migrated from Sindh into Kutch in late 12th century. The title of rulers was earlier Jam, which during British Raj changed to Maharao made hereditary from 1 Jan 1918.
The predecessor state known as Kingdom of Kutch, was founded about 1147, by Lakho Jadani, who was from Samma tribe and arrived from Sindh. He was adapted by Jam Jada and hence known as Lakho Jadani. He ruled Eastern Cutch from years 1147−1175 from a new capital, which he named after his twin brother Lakhiar as Lakhiarviro ( near present day Nakhatrana). Before that Eastern Cutch was ruled by Chawda dynasty, whose last noted ruler was Vagham Chawda, who was killed in 13th century by his nephews Mod and Manai of Jadeja clan.
After the death of Raydhan Ratto in 1215 his territories were divided between his four sons. Othaji, Dedaji, Hothiji and Gajanji and they were given the territories of Lakhirviro, Kanthkot, Gajod and Bara respectively in Kutch. As Othaji was the eldest he ascended to the head throne of Lakhirviro and the rest became a part of Bhayyat or the Brotherhood in federal system. However, the internal rivalry between them escalated over the generations and until they merged in two groups of Othaji and Gajanji of Bara.
The first incident among these which changed the history of Kutch was the murder of Jam Hamirji of Lakhiarviro, chief of eldest branch of Jadeja and descendant of Othaji, by Jam Rawal of Bara. It is believed that Jam Rawal attributed the murder of his father Jam Lakhaji to Hamirji, as he was killed within the territory of Lakhiarviro by Deda Tamiachi upon instigation of Hamirji. Jam Rawal, in revenge treacherously killed his elder brother Rao Hamirji, (father of Khengarji) and ruled Cutch for more than two decades till Khenagrji I, reconquered Cutch from him, when he grew up. Jam Rawal escaped out of Cutch and founded the Nawanagar as per advice given by Ashapura Mata in a dream to him.[6] Later his descendants branched out to form the state of Rajkot, Gondal Dhrol and virpur[7] The Genealogy is still maintained today, by the Barots of respective Jadeja Branches and every single person in Jadeja clan can trace their ancestry through to Jam Rato Raydhun of Cutch.
Lakhiarviro remained capital of Cutch since its foundation in 1147 till the time of Jam Rawal in 1548.
Khengarji I, is noted as the founder of Cutch State, who united Eastern Central and Western Cutch into one dominion, which before him was ruled partially by other Rajput tribes apart from the Jadejas. Khenagarji I was given fiefdom of Morbi and an army by Sultan Mahmud Begada of Ahmedabad, whose life he had saved from a lion. Khengarji waged a war for several years till he re-conquered Cutch from Jam Rawal and integrated Cutch into one large dominion in 1549. Jam Rawal had to escape out of Cutch to save his life. Khengarji I was crowned at Rapar but later shifted his capital from to Bhuj, a city established by his father Rao Hamirji in 1510 and Bhuj became the capital of Kutch. Khengarji also founded the port city of Mandavi.
After the demise of Rao Raydhunji in 1698, the regularity of succession was again deviated, Raydhunji had 8 sons: Ravaji, Naghanji, Pragmalji, Suloji, Jinoji, Gopalji, Modji, Abhairajji. Ravaji the eldest son was murdered by Sodha Rajputs, his second brother Nagulji had died o f natural causes before, both the brothers,however had left sons, who by right were entitled to succeed the throne of Kutch, but as they were young, Pragmalji, the third son of Rao Raydhunji eventually usurped the throne of Cutch and became Maharao Pragmalji I.
Kanyaji, the eldest son of murdered Ravaji escaped and established himself at Morvi, which before that formed part of Kingdom of Kutch. Kayanji made Morvi independent of Cutch and from there he tried unsuccessfully many a times to regain his rightful throne of Cutch. The descendants of Kanyoji Jadeja thus settled in Morvi and were called Kanyani Jadeja.
Bhuj was later fortified by Bhujia Fort under reign of Rao Godaji (1715−19). The major work and completion of fort was done during the rule of his son, Maharao Deshalji I (1718–1741). In 1719 during reign of Deshalji I, Sher Buland Khan, who was Mughal Viceroy of Gujarat invaded Kutch. The army of Kutch was in a precarious condition, when a group of Naga Bawas joined them and Mughal army was defeated.
Deshalji was succeeded by his son Rao Lakhpatji (1741−61), who appointed Ram Singh Malam, to build the famous Aina Mahal. Ram Singh Malam also started a glass and ceramic factory near Madhapar. Thus one of the earliest industry in history of India was founded in Cutch. During reign of Lakhpatji maritime business of Cutch flourished and it was during his regime the Cutch issued its own currency - Kutch kori, which remained valid even during British Raj till 1948, when they were abolished by independent India.
Later, during the rule of Rao Godaji II (1761−1778) the Jadeja dynasty faced its biggest defeat at hands of Mian Ghulam Shah Kalhoro of Sindh, who attacked Cutch twice once in 1763-64, (when hundreds of Kutchi people died at Battle of Zora) and again in 1765. Godaji had to make a truce with him after losing several territories. Later in 1770, a daughter of his cousin Wesuji was married to the Mian Kalhoro and the marriage was celebrated with great pomp and splendor on both the sides. In consideration of this relationship, the towns of Busta Bandar and Lakhpt Bandar and others territories that had been conquered by the Mián Kalhoro, were returned to the Rao of Cutch.
His successor, Rao Rayadhan III (1778−86) became a religious fanatic and began forcibly converting all its pupils to Islam. At that time Rao Raydhan was curtailed when in 1785, Anjar's Meghji Seth lead the revolt and the chief of armies Jamadar Dosalven and Jamadar Fateh Mohamad also joined him showing their pure integrity and loyalty to secularism were responsible for this bloodless coup. Rao Raydhan was put under house arrest and the Kingdom was ruled under a council of the twelve brothers. Cutch became a democracy for several decades with king acting only as a titular head. It was ruled by a council of twelve brothers, which was a congregation of power. It consisted of three members of the brothers from Jadeja ruler's family, three Mahajans (rich& influential moneylender or businessman from Hindu & Jain communities), three members from Muslim community, one member from Miyana community, one member of Gara Sadar, one member of the army and like this there were twelve members. Jamadar Fateh Mohammad was made ruler by these council known as Bar Bhayat ni Jammat, who ably ruled Cutch from 1786−1813. After his death Rao Raydhan was again made a King by the council for a month but was replaced by Hosayn Miyan, as Rao had still not changed his ways. Hosayn Miyan ruled from 1813−1814 and later Bharmalji II, eldest son of Rao Raydhan was made ruler in 1814 by Bar Bhayat ni Jaamat keeping the army under control of Hosayn Miyan.
On 15 December 1815, the army of Kingdom of Kutch was defeated near Bhadreswar, Kutch by the combined armies of British and Gaekwads of Baroda State. The armies of British led by Colonel East and army of Cutch led by a commander, Hosayn Miyan met near Bahdreshwar. The British army was behind the famous Bhadreswar Jain Temple and temple was coming in between them. Husain Miya respected the sanctity of temple and he did not fire on British, fearing temples might be damaged and as such doors were laid open for British Army. The nearest major fortified town of Anjar, Port of Tuna & District of Anjar thus came under British occupation on 25 December 1815. This led to negotiations between rulers of Kutch and British. The Jadeja rulers of Kutch accepted the suzerainty of British in 1819 and Captain James Meckmardo was posted as British Political Resident stationed at Bhuj. The Anjar District, however, remained under direct occupation of British forces for seven years till 25 December 1822, when it was territory reverted to Princely State of Cutch by way on agreement.
After the victory the British deposed the ruling king Jam Bharmulji II and his son Deshalji II, a minor was made the ruler of Cutch State. During his minority the affairs of the State were managed by Council of Regency, which was composed of Jadeja chiefs and headed by Captain MacMurdo.
During his reign Kutch suffered a severe earthquake in 1819 followed by severe famine in 1823, 1825 & 1832. Further, Kutch was attacked by marauding band from Sindh. Deshalji although 18 years of age took the management of law in his own hands and defeated aggressor from Sindh. His reign saw maritime trade with Africa, Oman and especially Zanzibar improve significantly. Slowly and steadily the industrialization in Cutch got a set back which was started by Lakhpatji and Godji. He was succeeded by his son Pragmalji II in 1860.
During later half of the 19th century and first half of the 20th century state progressed under leadership of Pragmalji II and his successor Khengarji III. The educational, judiciary and administrative reforms, which were started by Pragmulji II, were carried further by Khengarji III, who also laid foundation of Cutch State Railway, Kandla port and many schools. Khengarji III was the longest ruling king of Cutch. Khengarji also served as Aide-De-Campe to Queen Victoria for some years. Under him state was elevated to status of 17-gun salute state and title of rulers of Cutch also was elevated as Maharao.
Khengarji III was succeeded by his son Vijayaraji in 1942 and ruled for few years till India became independent. During reign of Vijayaraji the Kutch High Court was instituted, village councils were elected and irrigation facilities were expanded greatly and agricultural development in the state during short span of six years of his rule. He took keen interest in irrigation matter and it was during his reign the famous Vijaysagar reservoir was built together with another 22 dams in six years. Also in his reign Cutch became the third princely state after Hyderabad and Travancore to start its own bus transport services beginning in year 1945.
Cutch was the first princely state to accede to India and in 1947, upon independence of India on 16 August 1947. Even though Sri Vijayraji was away for medical treatment at London, upon his order Yuvraj Madansinhji, on behalf of his father, signed the Instrument of Accession of Kutch, on 16 August 1947, in his capacity as attorney of Maharao of Kutch. Later, Madansinhji acceded the throne, upon death of his father Vijayaraji on 26 January 1948 and became the last Maharao of Cutch, for a short period of time till 4 May 1948, when the administration of Princely State of Cutch was completely merged in to Union of India.
The princely State of Cutch upon merger into India, was made a separate centrally administered Class-C state by the name Kutch State in 1948.
Genealogy
Jam GAOJI

, Jam Saheb 1255/1285

Jam VAHENJI. Jam Saheb 1285/1321

Jam MULVAJI

, Jam Saheb 1321/1347

Jam KAIYAJI

, Jam Saheb 1347/1386

Jam AMARJI

, Jam Saheb 1386/1429

Jam BHEENJI

, Jam Saheb 1429/1472

Jam HAMIRJI

, Jam Saheb 1472/1535, married and had issue. He was murdered about 1535.

Rao Khengarji I Hamirji

(qv)

Kumar Shri Aliaji Hamirji

of Ramayan

Kumar Shri Sahebji Hamirji

, married and had issue.

Kumar Shri Jasoji Sahebji

of Vinjan

Kumar Shri Hamirji Sahebji

of Mothara

Kumar Shri Panchanji Sahebji

, married and had issue.

Kumar Shri Devaji Panchanji

of Ruva Sumri Roha.

Kumar Shri Hajaji Panchanji

of Naliya

Kumar Shri Tamachiji Sahebji

Kumar Shri Rayabji Hamirji

Rao KHENGARJI I HAMIRJI, 1st Rao Saheb of Kutch 1548/1585 (Jam from 1535), born about 1510, married and had issue. He died .

Rao Bharmalji I Khengarji

(qv)

Kumar Shri Bhojrajji Khengarji

, married and had issue.

Kumar Shri Aliaji Bhojrajji

of Kera Parganah.

Rao BHARMALJI I KHENGARJI, 2nd Rao Saheb of Kutch 1585/1631, married and had issue.

Kumar Shri Jethiji Bharmalji

Rao Bhojrajji Bharmalji

(qv)

Kumar Shri Meghji Bharmalji

, married and had issue.

Kumar Shri Khengarji Meghji

, he succeeded as Rao Khengarji II Bhojrajji (qv)

Kumar Shri Rayadhanji Bharmalji

Kumar Shri Pragji Bharmalji

Kumar Shri Asaji Bharmalji

Kumar Shri Laghdirji Bharmalji

Rao BHOJRAJJI BHARMALJI, 3rd Rao Saheb of Kutch 1631/1645, married and had issue.

Kumar Shri Ajoji Bhojrajji

of Madi

Rao Tamachiji Bhojrajji

(qv)

Kumar Shri Unadji Bhojrajji

of Varsamedi

Kumar Shri Abhairajji Bhojrajji

of Chirai

Kumar Shri Ramsinhji Bhojrajji

of Bhachau

Kumar Shri Sujoji Bhojrajji

of Pakdasar

Kumar Shri Kumbhoji Bhojrajji

of Kumbhardi

Rao KHENGARJI II BHOJRAJJI, Rao Saheb of Kutch 1645/1654, born as Kumar Shri Khengarji Meghji, he was adopted by his uncle, married and had issue.

Kumar Shri Hamirji Khengarji

of Aniras

Rao TAMACHIJI BHOJRAJJI, 5th Rao Saheb of Kutch 1654/1662, married and had issue.

Kumar Shri Hajoji Tamachiji

of Dhamarka

Rao Rayadhanji II Tamachiji

(qv)

Kumar Shri Hardholji Tamachiji

Kumar Shri Kalyanji Tamachiji

of Vadli

Kumar Shri Meghji Tamachiji

of Sagliyu

Rao RAYADHANJI II TAMACHIJI, 6th Rao Saheb of Kutch 1662/1697, married (amongst others), Rani Sajuba Sahiba, daughter of Raj Sahib Meghrajji II Amarsinhji of Dhrangadhra, and had issue. He died .

Maharao Pragmalji I Rayadhanji

(qv)

Kumar Shri Nanghanji Rayadhanji

, married and had issue.

Kumar Shri Haloji Nanghanji

of Kothara

Kumar Shri Sattoji Nanghanji

of Nara

Kumar Shri Devaji Nanghanji

of Akri

Kumar Shri Bharoji Nanghanji

of Goniasar

Kumar Shri Ravaji Rayadhanji

, married Kaluba in Vaghela family of Kidiyanagar in Vagad and had issue.

Thakur Sahib Kanyaji Ravaji

, he consolidated Morvi.

Kumar Shri Sujoji Rayadhanji

of Tharahada

Kumar Shri Jinoji Rayadhanji

of Kera

Kumar Shri Gopalji Rayadhanji

of Faradi

Kumar Shri Modji Rayadhanji

of Gundara

Kumar Shri Abhairajji Rayadhanji

Maharao PRAGMALJI I RAYADHANJI, 7th Maharao Saheb of Kutch 1697/1715, married and had issue.

Maharao Ghodaji I Pragmalji

(qv)

Kumar Shri Niranji Pragmalji

of Godhra

Kumar Shri Sagramji Pragmalji

of Katariya

Kumar Shri Karanji Pragmalji

of Mankuva

Kumar Shri Dudoji Pragmalji

Maharao GHODAJI I PRAGMALJI, 8th Maharao Saheb of Kutch 1715/1718, married and had issue.

Maharao Desalji I Ghodaji

(qv)

Kumar Shri Rayabhji Ghodaji

of Khakhar.

Kumar Shri Jiwanji Ghodaji

of Ratadiya.

Kumar Shri Hajoji Ghodaji

of Patri.

Kumar Shri Umroji Ghodaji

of Gajod.

Maharao DESALJI I GHODAJI [Daishalji] (Desara Parmesara), 9th Maharao Saheb of Kutch 1718/1741, born , married (amongst others), Maharani Ratna Sahiba, daughter of Raj Sahib Jaswantsinhji Gajsinhji of Dhrangadhra, and had issue. He died .

Mirza Maharao Lakhpatji Desalji

(qv)

Kumar Shri Rayadhanji Desalji

Mirza Maharao LAKHPATJI DESALJI, 10th Maharao Saheb of Kutch 1741/1760, married and had issue. He died .

Mirza Maharao Ghodaji II Lakhpatji

(qv)

Maharaj Mansinhji Lakhpatji

of Dujapur.

Maharaj Khanji Lakhpatji

of Khanpar.

Maharaj Sabalji Lakhpatji

of Khirasra.

Maharaj Jiwanji Lakhpatji

of Desalpar.

Maharaj Hajoji Lakhpatji

of Jhakhau.

Maharaj Umroji Lakhpatji

of Trambuv.

Mirza Maharao GHODAJI II LAKHPATJI, 11th Maharao Saheb of Kutch 1760/1778, married (amongst others), Maharani Shri Motiba Sahiba, daughter of Raj Sahib Raisinhji Pratapsinhji of Dhrangadhra, and his sixth wife, Rani Bajiba Sahiba, and had issue. He died .

Mirza Maharao Rayadhanji Ghodaji III

(qv)

Maharaj Prithvirajji Ghodaji Sahib [Bhaijibawa]

Mirza Maharao RAYADHANJI GHODAJI III, 12th Maharao Saheb of Kutch 1778/1786, born , died .

FATEH MUHAMMED 1786/1813 (regent)

HUSAIN MIYAN 1813/1814 (regent)

Mirza Maharao BHARMALJI RAYADHANJI II, 13th Maharao Saheb of Kutch 1814/1819 (deposed)
Mirza Maharao DESALJI BHARMALJI II [Daishalji], 14th Maharao Saheb of Kutch 1819/1860, born , married 1stly, Maharani Baijirajba Sahiba, daughter of Raj Sahib Amarsinhji Raisinhji of Dhrangadhra, and his seventh wife, Rani Ram Kunwarba Sahiba, married 2ndly, Maharani Rupaliba Sahiba, daughter of Raj Sahib Amarsinhji Raisinhji of Dhrangadhra, and his fourth wife, Rani Sahib Kunwarba Sahiba, and had issue. He died .

Mirza Maharao Pragmalji Desaji II

(qv)

Thakur Saheb Hamirji Desalji Sahib

of Tera, married and had issue.

Thakur Saheb Gagubha Hamirji Sahib

of Tera (41 villages), married and had issue.

Thakurani Jijiraj Ba Sahiba

, married 1898 (as his fourth wife), Thakur Amar Sinhji of Namli in Madhya Pradesh.

Thakur Saheb Jethisinhji Gagubha

of Tera, married Kumari Shri Tara Kunwarba Sahiba, daughter of Kumar Shri Shivsinhji Govindsinhji of Hampar in Dhrangadhra, and his third wife, Kumari Shri Raj Kunwarba Sahiba, and had issue.

Thakur Saheb Dr. Rudrasinhji Jethisinhji Jadeja

of Tera, educated at Rajkumar College, Rajkot; married and had issue. He died .

Kumar Shri Mayurdhwajsinhji Rudrasinhji

, educated at Rajkumar College, Rajkot (1985).

Kumar Shri Narendrasinhji Jethisinhji

, educated at Rajkumar College, Rajkot (1958).

Kumar Shri Gajendrasinhji Jethisinhji

, educated at Rajkumar College, Rajkot (1971).

[?Thakur Saheb Nanubha Hamirji Sahib of Tera, married and had issue.

Thakurani Manhar Kunwarba, married Col. Thakur Rajendra Sinhji of Namli, and had issue.]

Mirza Maharao PRAGMALJI DESALJI II G.C.S.I., 15th Maharao Saheb of Kutch 1860/1876, born , early on he showed himself anxious to improve the management of the State, he framed codes for the guidance of his officers in matters of civil and criminal justice, he undertook works of public usefulness, and introduced State systems of public instruction and of vaccination, in recognition of his excellent administration he was honoured with the title of Knight Grand Commander of the Star of India in 1871; he constructed important public works, e.g. the Albert Edward Breakwater and Harbour Works at Mandvi, the Alfred High School at Bhuj, the provincial centre of education, and the establishment of two "Rao Shri Pragmalji Scholarships" in the Elphinstone College, and two in Sir Jamsetji Jijibhai's School of Art, Bombay, he also constructed the Pragsar Tank, an immense reservoir of rain water in the Chadwa range of hills, and a causeway in the large Hamirsar tank, he also built the Jail, the Hospital, the Horse and Elephant Stables, and the Schools at Bhuj and Mandvi, he remitted transit duties, and occasionally remitted import duties in times of scarcity or deficient rainfall; married 1stly, 1854, Maharani Achuba Kunwarba Sahiba, daughter of HH Raj Sahib Ranmalji Amarsinhji of Dhrangadhra, and his first wife, HH Rani Jan Kunwarba Sahiba, married 2ndly, 1862, Maharani Karsan Kunwarba Sahiba [Krishna Kumari], daughter of HH Raj Sahib Ranmalji Amarsinhji of Dhrangadhra, and had issue. He died .

HH Maharajadhiraj Mirza Maharao Shri Sir Khengarji Pragmalji III Sawai Bahadur

(qv)

Maharaj Kumar Kalyansinhji Pragmalji Saheb

, born , educated at Rajkumar College, Rajkot, he was created a Companion of the Most Eminent Order of the Indian Empire in 1887, married in March 1889, a Princess of Aramda in Okha, Kathiawar.

Kumari Bairajba [HH Maharani Sahiba

of Bikaner], married 187x, HH Maharaja Shri Dungar Singhji of Bikaner.

HH Maharajadhiraj Mirza Maharao Shri Sir KHENGARJI PRAGMALJI III Sawai Bahadur G.C.I.E., 16th Maharao Saheb of Kutch 1876/1942, born , on 11th August 1884, having attained his majority of eighteen years of age, he was invested with full ruling powers, formally installed on 14th November 1884, he was granted the title of Sawai Bahadur on 2nd March 1885 as a hereditary distinction, he was created a Knight Grand Commander of the Indian Empire (G.C.I.E.) in 1887, and a Knight Grand Commander of the Most Exalted Order of the Star of India (G.C.S.I.) in 1917, he enjoys a local gun salute of 19, Member of the Standing Committe of Indian Princes' Chamber, he evinced a deep interest in education, and especially in the education of women, by founding a Sanskrit school or Pathshala, the Fergusson Museum and Library at Bhuj, as well as a number of scholarships for both male and female students, he made considerable improvements in public works, including the extension of roads, the pier and reclamation works, and the erection of new buildings; well irrigation, and other means of irrigation have also been adopted, strenuous efforts have also been made in the direction of reclamation of waste land and fifteen new villages have been established; married simultaneously on 19th February 1884 in a joint ceremony, HH Maharani Motiba Saheb, daughter of the Thakur Sahib of Sayla, married simultaneously on 19th February 1884 in a joint ceremony, HH Maharani Gangaba Saheb, daughter of Raj Rana Jalamsinhji of Charadva in Dhrangadhra, and had issue. He passed away on 15th January 1942.

HH Maharajadhiraj Mirza Maharao Shri Vijayarajji Khengarji Sawai Bahadur [Madhubha]

(qv)

Kumar Shri Godji Khengarji Saheb [Manubha]

, born , he received an appanage in the villages of Chasra and Mokha in the Taluka of Mundra in Kutch; married Rani Roop Kunwarba Saheba, daughter of Maharaj Jai Singh of Bambolia, and his wife, Rani Jadav Kunwar, and had issue.

Kumar Shri Zorawarsinhji Godji

, married Rani Pushpawali Kunwar, daughter of Rajkumar Pratap Singh, Yuvaraj Saheb of Banera, and had issue, three sons and one daughter.

Kumar Shri Ghanshyamsinhji Zorawarsinhji

, educated at Rajkumar College, Rajkot (1961); married Baijilal Shobha Kumari, daughter of Thakur Prithviraj Singh of Bidwal, and his wife, Thakurani Shrimant Daulat Kunwarji, and has issue.

Kunwar Adityasinhji Ghanshyamsinhji

, born , educated at Daly College and at Simbiosis College, Puna (B.Com.)

Kunwar Raghurajsinhji Jorawarsinhji

, educated at Rajkumar College, Rajkot (1965), married Baisa Snehlata Kumari, daughter of Thakur Narayan Singh of Chota Pana Khandela, and has had issue, two daughters.

Kumari Yashiti Kumari

, born , educated at Walsingham School, Mumbai and at H.R. College of Commerce, Bombay (B.Com.)

Kumari Kamakshi Kumari

, deceased in 2005.

Kunwar Devendrasinhji Jorawarsinhji

, educated at Rajkumar College, Rajkot (1968), married Kumari Madhvi Singh, daughter of the Late Thakur Gajendra Singh (IAS) of Raigaun, Itma (M.P), and his wife, Smt. Thakurani Jaya Singh, and has issue, one daughter and one son.

Kumari Jaikriti Sinh Jadeja

, born , educated at Mayo College Girls School, Ajmer and at I.L.S. Law College, Pune and at National University of Singapore (LL.M.).

Kunwar Jaydeep D. Sinh Jadeja

, born , educated at Daly College, presently (2012) pursuing M.Com. at H.R. College of Commerce, Mumbai.

Kumari Preeti

, educated at Saint Mary's, Ajmer, married Capt. Kanwar Karan Vir Singh of Jubbal, and has issue, one son.

Kunwar Bhriguraj Singh

, born , educated at Modern School in Delhi and B.B.A. from DU.

Kumar Shri Narpatsinhji Godji

Kumar Shri Naharsinhji Godji

, married Rani Shyamlata Kumari of Rajpipla, sp.

HH Maharani Dilhar Kumari

, born in Bhuj, married 19th May 1943, HH Maharana Sahib Devi Singhji of Barwani, and had issue. She died .

Kumar Shri Dilipsinhji Godji

, born , educated at Rajkumar College, Rajkot (1947); married in Kutch, Rani Saheba Narendra Kumari, born , died , daughter of Maharaj Virbhadra Singh of Dungarpur, and his wife, Rani Tej Kunwar, and has issue.

Rajkumari Veena Kumari

, born , married 22nd January 1976, Kunwar Abhimanyu Singh of Churhat, born , and has issue.

Kunwar Abhijeet Singh

, born .

Baiji Lal Aradhana Kumari

, born .

Rajkumari Mandakini Kumari

, born , married 10th July 1988 (div. 24th March 2000), Kumar Shri Ajayveersinh Ghanshyamsinh Chapotkat of Mansa, born , and has issue, one son.

Kumar Shri Jayvardhan Sinh Chapotkat

, born .

Kunwar Devrajsinhji Dilipsinhji

, born , married 5th May 1992, Kunwarani Jaylakshmi Devi, daughter of HH Thakore Sahib Shri Kedarendradevsinhji Surendrasinhji of Wadhwan, and his wife, HH Thakorani Saheb Jayshree Kumari, and has issue.

Baiji Lal Malavika Kumari

, born .

Baiji Lal Ambika Kumari

, born .

Maharajkumar Lakhubha Khengarji Sahib

, died young.

Maharajkumari Kesaba Saheb [HH Maharani Saheb

of Kotah], married 17th April 1897 at Bhuj, Colonel HH Maharao Shri Umaid Singhji II of Kotah.

Maharajkumari

(name unknown) [HH Maharani Saheb of Ratlam], married 29th June 1902, Col. HH Maharaja Sir Sajjan Singhji Bahadur of Ratlam.

Maharajkumari Takhat Kunverba Saheb [HH Maharani Saheb

of Sirohi], married HH Maharajadhiraj Maharao Sir Sarup Ram Singhji of Sirohi.

HH Maharajadhiraj Mirza Maharao Shri VIJAYARAJJI KHENGARJI Sawai Bahadur [Madhubha], 17th Maharao Saheb of Kutch 1942/1948, born , married 6th March 1907, HH Maharani Shri Padmakunwar Ba Sahiba, daughter of HH Maharao Kesari Singhji Bahadur of Sirohi, and had issue. He passed away on 26th February 1948.

Yuvaraj Shri Madansinhji Vijayarajji Sawai Bahadur

, he succeeded as HH Maharajadhiraj Mirza Maharao Shri Madansinhji Vijayarajji Sawai Bahadur of Kutch (qv)

Maharajkumar Sahib Natwarsinhji Vijayrajji

, died young.

Maharajkumar Shri Fatehsinhji Vijayrajji Jadeja

, married and has issue.

Rani Virendra Kumari

, born , married Brig. Shri V. P. Singhji Saheb.

Rani Raj Vijayraj Kumari

, born , married 15th May 1972, Maharaj Shri Arvind Singhji of Udaipur, and has issue.

Maharajkumar Shri Himmatsinhji Vijayrajji Jadeja

, educated at Rajkumar College, Rajkot (1947); married Kaurani Sahiba Padmini Kunverba, died at Kutch, daughter of HH Maharana Raj Saheb Pratapsinhji Amarsinhji of Wankaner, and his wife, HH Maharani Rama Kunver, and has issue.

Rani Bharati Kunwarba

, married Maharaj Mahijit Singh of Jhalawar, and has issue.

Maharajkumari Raj Kunverba Saheb [HH Maharani Hansa Kumari

of Sant], married HH Maharana Shri Pravinsinhji Jorawarsinhji of Sant, and had issue.

Maharajkumari Dev Kunverba Saheb [HH Rani Saheba

of Narsinghgarh], married June 1929, HH Raja Shri Sir Vikram Singhji Sahib of Narsingharh.

Maharajkumari Pravin Kunverba Saheb [HH Maharani Saheb

of Rewah], married 1943, HH Maharajah Martand Singhji of Rewah.

HH Maharajadhiraj Mirza Maharao Shri MADANSINGHJI VIJAYRAJJI Sawai Bahadur [Meghrajji], 18th Maharao Saheb of Kutch 1948/1991, born in Bhuj, married HH Maharani Rajendra Kunverba, daughter of Lt.-Col. HH Umdae Rajhae Buland Makan Maharajadhiraja Maharaja Sir Madan Singhji Bahadur of Kishangarh, and had issue. He passed away on 21st June 1991 in London.

HH Maharajadhiraj Mirza Maharao Shri Pragmalji Madansinhji III Sawai Bahadur [Prithvirajji]

(qv)

Maharaj Kumar Sahib Bhupatsinhji Madansinhji Jadeja

Maharaj Kumari Sahiba Nanda Kumari

, married 16th May 1976, Rajkumar Birendra Singhji, son of Rao Sahib Udaya Singhji of Patan.

Maharaj Kumar Sahib Hanuwantsinhji Madansinhji Jadeja

, married Maharajkumari Rohini Devi, daughter of Lt. HH Maharaja Raol Shri Sir Krishnakumarsinhji Bhavsinhji of Bhavnagar, and his wife, HH Maharani Vijayba Sahiba, and has issue.

Kumar Shri Satyajitsinhji Hanuwantsinhji Jadeja

Kumar Shri Pratapsinhji Hanuwantsinhji Jadeja

, born in Bombay, Graduate, educated at Jamnabai Narsee School, Bombay; Junior National Gold Medalist in the High Jump; married 12th March 1993 in Bombay, Kumari Shalini Kumari of Ramgarh Pachwara, and has issue, two sons and one daughter.

Kumar Shri Anirudhsinhji Pratapsinhji Jadeja

, presently (2008) studying at Rajkumar College, Rajkot;

Kumari Shri Trishulinikumari Pratapsinhji Jadeja

, presently (2008) studying at Mayo College, Girl's School, Ajmer;

Kumar Shri Meghdeepsinhji Pratapsinhji Jadeja

Maharaj Kumari Sahiba Brijraj Kumari

, married Rajkumar Raj Sinh of Sitamau, and has issue.

HH Maharajadhiraj Mirza Maharao Shri PRAGMALJI MADANSINHJI III Sawai Bahadur, 19th Maharao Saheb of Kutch (see above)