Present Head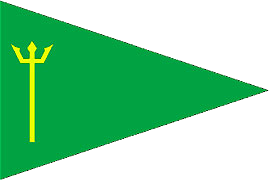 HH Raja Shrimant SHIVENDRA SINGH Ju Dev Bahadur
, present Raja Saheb of Nagod since 3
rd
August 2005. Married HH Rani Krishna Kumari, daughter of Kunwar Bharat Singh of
Gangwal
, and his wife, Kunwarani Mandavi Devi, and has issue, one daughter.
Rajkumari Bhuvneshwari Kumari

, studied at Modern Academy (2007) and College from Lucknow University.
History
Founded by Raja Veerraj Judeo when he seized the fort of Naro from the Teli Rajas in 1344. Until the 18th century, the state was known as Unchahara from the name of its original capital. When the British became paramount after the treaty of Bassein of 1820, Nagod was held to be a tributary to Panna and was included in the sanad granted to that state in 1807. In 1809, however, a separate sanad was granted to Lal Sheoraj Singh confirming him in his possessions.
Genealogy
Raja VEERRAJ Judeo 1344/1357, married and had issue. He died .
Raja JUGRAJ Deo 1357/-
Raja DHARSINGH Judeo -/1375
Raja KISHAN DAS Judeo 1375/1400
Raja VIKRAMADITYA Judeo 1400/1424
Raja BHARIT CHAND 1424/1446
Raja GURPAL SINGH 1446/1469
Raja SURAJ PAL Judeo 1469/1491, married and had issue.
Raja BHOJ RAJ Judeo 1491/1523, obtained Unchahara, which he made the chief town in 1478, and which remained so until 1720; married and had issue, seven sons and one daughter.

Raja KARAN Judeo

(qv)

Lal Saheb Dallu Shah

, Thakur of Gobraon

Lal Saheb Madhukar Shah

, Thakur of Bharhut

Lal Saheb Masa Singh

, Thakur of Sitpura

Lal Saheb Bhawani Singh

, migrated to Rewah and was ancestor of Barhata estate.

Kumari Krishna Kanwar

, married Kunwar Fateh Singh, Thakur of Durjan Pur estated in Rewah, second son of Baghel Raja Amar Singh I of Rewah.

Raja KARAN Judeo 1523/1560, married 1stly, a daughter of Sirnet Raja Gopal Deo, married 2ndly, a daughter of Gaharwar Raja Chandra Pal Deo of Manda, and had issue, six sons.

Raja PRATAP RUDRA Deo

(by Rani Sirnetji) (qv)

Lal Saheb Bhagat Rai

(by Rani Gaharwarji), Thakur of Bataiya.

Lal Saheb Gulal Singh

(by Rani Gaharwarji), Thakur of Mohari.

Lal Saheb Mallu Singh

(by Rani Gaharwarji), Thakur of Bharhut.

Lal Saheb Ganpat Rai

(by Rani Gaharwarji), Thakur of Jakhi.

Lal Saheb Meharban Singh

(by Rani Gaharwarji), Thakur of Bhadi.

Raja PRATAP RUDRA Deo 1560/1593, he was granted the title of 'Shah' by the Mughal Emperor; married and had issue, two son.

Raja NARENDRA SHAH Judeo

(qv)

Lal Saheb Govind Rai

(second son), he was granted the estate of Surdaha in 1592, married and had issue, four sons.

Lal Saheb Deep Chandra Singh

, Thakur of Surdaha, married and had issue, two sons.

Lal Saheb Bhishan Singh

, Thakur of Surdaha, married and had issue, six sons.

Lal Saheb Devi Singh

(eldest son), Thakur of Surdaha, married and had issue, seven sons.

Lal Saheb Meharban Singh

(eldest son), Thakur of Surdaha, married and had issue, four sons.

Lal Saheb Pratap Singh

(eldest son), Thakur of Surdaha, married and had issue, four sons.

Lal Saheb Ran Bahadur Singh

, (eldest son), Thakur of Surdaha, married and had issue, one son.

Lal Saheb Ram Niwaj Singh

, Thakur of Surdaha, died sp.

Lal Saheb Gopal Singh

, Thakur of Surdaha, married and had issue, three sons.

Lal Saheb Surat Singh

(eldest son), Thakur of Surdaha, married and had issue, three sons.

Lal Saheb Harishchandra Singh

(eldest son), Thakur of Surdaha, married and had issue, two sons.

Lal Saheb Kardameshwar Pratap Singh

(eldest son), Thakur of Surdaha, married and had issue, seven sons.

Kumar Saheb Vindhyeshwari Pratap Singh

, married and had issue, one son. He died vp.

Lal Saheb Chandramauli Pratap Singh

, Thakur of Surdaha, married and had issue, one son.

Lal Saheb Girish Pratap Singh

, Thakur of Surdaha, married and had issue, two sons.

Lal Saheb Manish Pratap Singh

, Thakur of Surdaha.

Lal Saheb Hathi Singh

, Thakur of Amarkui.

Lal Saheb Balbhadra Singh

, Thakur of Hilaundha.

Lal Saheb Prthvi Singh

, Thakur of Kontu.

Lal Saheb Veershah Singh

, Thakur of Itma.

Raja NARENDRA SHAH Judeo 1593/1612, married a daughter of Gaur Raja Himmat Singh of Sheopur, and had issue, six sons.

Raja BHARAT SHAH

(qv)

Lal Saheb Ani Rai

, Thakur of Jiganhat.

Lal Saheb Bhao Singh

, Thakur of Karhi.

Lal Saheb Swaroop Singh

, Thakur of Ragla.

Lal Saheb Man Singh

, Thakur of Uradna.

Lal Saheb Kanak Singh

, Thakur of Bhatanwara, died sp.

Raja BHARAT SHAH 1612/1648, married and had issue, two sons.

Raja PRITHVI RAJ SINGH

Lal Saheb Mardan Shah

, Thakur of Bhatanwara.

Raja PRITHVI RAJ SINGH 1648/1685, married three wives, and had issue, eighteen sons (nine sons died young).

Raja FAKIR SHAH

(qv)

Lal Saheb Kirat Shah

, Thakur Saheb of Piprokhar.

Lal Saheb Hriday Shah

, Thakur Saheb of Chandkuan.

Lal Saheb Atibal Shah

, Thakur Saheb of Patharhata.

Lal Saheb Sangram Singh

, Thakur Saheb of Jakhi.

Lal Saheb Arjun Singh

, Thakur Saheb of Barkachhi.

Lal Saheb Sabha Singh

, Thakur Saheb of Podi.

Lal Saheb Fateh Singh

, Thakur Saheb of Kunia.

Lal Saheb Dangal Singh

, Thakur Saheb of Dhaneh.

Lal Saheb Pahar Singh

, Thakur Saheb of Narhathi.

Raja FAKIR SHAH 1685/1721, married 1stly, a daughter of the Thakur Saheb of Bardi, married 2ndly, in Girh village, and had issue, four sons.

Lal Saheb Chait Singh

, died young

Raja CHAIN SINGH

(qv)

Lal Saheb Narhar Shah

, Thakur of Jiganhat, married and had issue.

Lal Saheb Jagrup Singh

, Thakur of Jiganhat, married and had issue.

Lal Saheb Drigpal Singh

, Thakur of Jiganhat, married and had issue.

Lal Saheb Harvansh Rai Singh

, Thakur of Chhoti Katkon, married and had issue.

Lal Saheb Ram Singh

, Thakur of Chhoti Katkon, married and had issue.

Lal Saheb Jaimangal Singh

, Thakur of Chhoti Katkon, married and had issue.

Lal Saheb Bhargavendra Singh

, briefly Yuvaraj of Nagod, born as as Kumar Baldeo Singh of Katkon Khurd, adopted by Raja Yadvendra Singh of Nagod, prior to the birth of his own sons, Dewan of Nagod 1938/1942; married, Lal Saheba Ranchod Kanwar of Shankargarh, daughter of Baghel Maharao Ram Singh of Kasauta in Rewah, and had issue, four sons and one daughter.

Lallan Saheb Ambika Prasad

, married Thakursa Shri Bijay Singhji, Tazeem Naresh Panchmal Marothi of Jiliya, and had issue, one son (died young) and two daughters.

Lal Saheb Mahavir Singh

Lal Saheb Surendra Singh

, born at Unchahra in Nagod, educated at Mayo College, Ajmer and Royal Indian Military College, Dehra Dun and Police Training College, Sauger; joined Holkar State Police Service in 1937; Superintendent of Police, Special Reserve Officer, Indore; maried and had issue.

Kunwar Dharmendra Singh Parihar

, married Rajkumari Bhuwaneshwari, daughter of Maharaja Narendra Singh of Sanjeli, and his wife, Rani Laxmi Kanwar, and has issue.

Kumari Dr. Bhawna Singh

, a Cardiac Surgeon, married Kunwar Piyush Singh.

Kumari Namrata Singh

, married Kumar Debjit Prasad Singh Deo of Panchkote Raj in West Bengal.

Capt. Kunwar Bharatendra Singh Parihar

, born in Dahod, Gujrat; educated at the University of Delhi (B.Com. with Hons.) and at Bond University, Gold Coast, Q.L.D., Australia (M.B.A.), presently serving as a Captain in the Indian Territorial Army, married 29th February 2004 in Ranchi, Kunwarani Manideepa, daughter of Kumar Dinamani Nath Shah Deo of Chhota Nagpur, and has issue.

Kumari Shivranjini Parihar

, born at Kolkatta, India.

Lal Saheb Upendra Singh

Lal Saheb Gajendra Singh

Lal Saheb Ranjit Singh

, received the estate of Tikuri.

Lal Saheb Bakhtawar Singh

, Thakur of Kundhari.

Raja CHAIN SINGH 1720/1748, moved the capital to Nagod in 1720; married 1stly, Rani Phool Kunwari, married 2ndly, Rani Jit Kunwari, married 3rdly, Rani Ramadhar Sharan, and had issue.

Raja AHLAD SINGH

(by Rani Phool Kunwari)

Kumari Raj Kunwari

(by Rani Phool Kunwari), married Baghel Raja Prithvi Raj Singh of Sohawal.

Raja AHLAD SINGH 1748/1780, married 1stly, Rani Adhar Kunwari, married 2ndly, Solankini Rani Phulas Kunwari, married 3rdly, Rani Sabha Kunwari, married 4thly, Rani Ilam Kunwari, married 5thly, Rani Ratan Kunwari, and had issue.

Raja SHIVRAJ SINGH

(by Rani Adhar Kunwari) (qv)

Lal Saheb Mahipal Singh

(by Rani Phulas Kunwari), he was granted the estate of Pataura with 13 villages.

Lal Saheb Dilraj Singh

(third son), he was granted the estate of Umarhat with 16 villages in 1786, married and had issue, two sons.

Lal Saheb Bhagwat Pratap Singh

(eldest son), Thakur of of Umarhat, married and had issue, six sons.

Lal Saheb Ambika Pratap Singh

(eldest son), Thakur of of Umarhat, married and had issue, two sons.

Lal Saheb Avashesh Pratap Singh

(eldest son), Thakur of of Umarhat, married and had issue, one son.

Lal Saheb Narendra Pratap Singh

, Thakur of of Umarhat, married and had issue, four sons.

Lal Saheb Narain Pratap Singh

(eldest son), Thakur of of Umarhat, married and had issue, one son.

Lal Saheb Digvijai Pratap Singh

, present Thakur Saheb of Umarhat.

Raja SHIVRAJ SINGH 1780/1818, born , married 1stly, Rani Ratan Kunwari, married 2ndly, Rani Raghuvansh Kunwari, and had issue, three sons. He died .

Raja BALBHADRA SINGH

(qv)

Lal Saheb Jagadhari Singh

, he was granted the estate of Sitpura with 19 villages.

Lal Saheb Narain Bux Singh

Kumari Subhadra Kunwari [Rani Subhadra Kunwari

of Rewah], married Raja VISHWANATH SINGHJI of Rewah.

Raja BALBHADRA SINGH 1818/1831 (deposed), he was put on trial before his peers for the murder of his brother, Lal Saheb Jagadhari Singh, found guilty and sentenced to life imprisonment in Allahabad Fort; married 1stly, Bagheli Rani Prabhuraj Kunwari of Kothi, married 2ndly, Gaharbarin Rani Jitnath Kunwari, married 3rdly, Chandelin Rani Raghunath Kunwari, married 4thly, Baghelin Rani Takhat Kunwari, married 5thly, Rani Jaipal Kunwari, married 6thly, a daughter of Lal Jagmohan Singh of Semaria, and had issue, three sons and one daughter.

Raja RAGHVENDRA SINGH

(qv)

Lal Saheb Ran Fatah Singh

, died sp.

Lal Saheb Chhatra Pal Singh

(third son), he was granted the estate of Jiganhat in 1870, married and had issue, three sons.

Lal Saheb Uma Pratap Singh

, Thakur of Jiganhat, married and had issue,

Lal Saheb Rajendra Bahadur Singh

, Thakur of Jiganhat, married and had issue, one son.

Lal Saheb Vishudh Pratap Singh

, Thakur of Jiganhat, married and had issue, one son.

Lal Saheb Umashankar Pratap Singh

, Thakur of Jiganhat, married and has issue, six sons.

Kumar Jaideep Singh

(eldest son)

Kumari Aprajita Singh

, married (as his second wife), Kunwar Virendra Raman Singh of Agori-Barhar.

Lal Saheb Vindhyeshwari Pratap Singh

, died sp.

Lal Saheb Siya Pratap Singh

, he was granted the estate of Turkaha, married and had issue, four sons.

Lal Saheb Hanuman Singh

, Thakur of Turkaha, married and had issue, one son.

Lal Saheb Makar Dhwaj Singh

, Thakur of Turkaha.

Kumari Chandrabhan Kunwari [HH Maharani Chandrabhan Kunwari

of Bundi], married HH Maharao Ram Singhji of Bundi.

Raja RAGHVENDRA SINGH 1831/1874, born , in the mutiny of 1857, Raja Raghvendra Singh behaved most loyally in assisting the British and was rewarded by the grant of eleven villages, which had belonged to the confiscated state of Bijairaghogarh, married and had issue. He died .

Raja Yadvendra Singh

(qv)

Rajkumari

(name unknown), married into the Sirmur Royal Family.

Rajkumari

(name unknown), married into the Nimrana Royal Family.

Raja YADVENDRA SINGH 1874/1922, born , succeeded 12th June 1874, married 1stly, a Princess of Gaharwar Raj of Vijaipur, died in childbirth, married 2ndly, Rani Bhagwati Devi of Vijaipur, married 3rdly, Rani Padam Kunwari (sister of Babu Beni Prasad Jhinna), died sp, married 4thly, 1908, Rani Vatsraj Kunwari, sister of Baghel Thakur Lalai Singh of Bhajikhera, and had issue, three sons (one died young), and three daughters, as well as an adoptive son. He died 4th November 1922 in Varanasi.

Raja Narharendra Singh

(qv)

HH Raja Shrimant Mahendra Singh Ju Dev Bahadur

(qv)

Rajkumari Durga Devi [HH Maharani Durga Devi

of Sirmur], born , married 15th April 1936 (as his first wife), Lt. HH Maharaja Rajendra Prakash Bahadur of Sirmur, and had issue. She died in .

Rajkumari Chandrika Devi

, married to HH Rajendra Singh ji of Nimrana.
(A) Lal Saheb Bhargavendra Singh (see above)

Raja NARHARENDRA SINGH 1922/1926, born , educated at Daly College, Indore. He died unmarried 27th February 1926 in Indore.
HH Raja Shrimant MAHENDRA SINGH Ju Dev Bahadur 1926/1981, born and succeeded 26th February 1926, educated at Daly College, Indore; married 1stly, 1934, HH Rani Jaswant Kumari [Adhar Kunwari], daughter of HH Maharana Sahib Shri Vijayadevji Mohandevji of Dharampur in Gujarat, married 2ndly, 1942, HH Rani Shyam Kumari, daughter of the Zamindar of Bandhi under Rewah, and had issue, eight sons and six daughters. He died in Allahabad.

HH Raja Shrimant Rudrendra Pratap Singh Ju Dev Bahadur

(by HH Rani Jaswant Kumari),

Maharajkumar Shri Shailendra Singhji

(by HH Rani Jaswant Kumari), married Rani Usha Devi, second daughter of the Zamindar of Jaitpur-Rewah, and has issue.

Kumar Rani Madhvi Kumari Devi

, married Kumar Rohit Ganga Deb of Bamra, and has issue, two daughters.

Maharaj Kumar Indrajit Singh

, married to Kumari Madhulika Singh from Sathasi, U.P and has issues, two sons.

Kuwar Arunoday Singh

Kuwar Abhyudhay Singh

Rani Namrata Kumari

Rajkumar Shri Dharmendra Singhji

(by HH Rani Jaswant Kumari), unmarried.

Thakur Rani Dilhar Kumari

(by HH Rani Jaswant Kumari), married Thakur Saheb Bhupendrasinhji Harishchandrasinhji of Malia, and has issue.

Rani Alka Kumari

(by HH Rani Jaswant Kumari), married a Doctor in the USA.

Rani Meena Kumari

(by HH Rani Jaswant Kumari), married the Raja Saheb of Bilkha.

Rajkumar Shri Nagendra Singhji

(by HH Rani Shyam Kumari), served as Home Minster in the Madhya Pradesh Government; married Rani Tara Rajya Lakshmi Kumari, daughter of Cdg. Gen. Maharajkumar Sir Bahadur Shumsher Jung Bahadur Rana of Nepal, and has issue.

Kunwar Shyamendra Singh

, born , married 5th March 1991, Kunwarani Bhavna Kumari, daughter of HH Raja Rana Yogendra Chand of Jubbal in Himachal Pradesh.

Kunwar Pashupatendra Singh

, married Darpana Kumari, daughter of the Raja Saheb of Haldour in Uttar Pradesh.

Rajkumar Shri Ram Dev Singhji

(by HH Rani Shyam Kumari), married Rani Vijay Laxmi, daughter of Raja Sri Purnendu Narayan Singh Deo of Kharsawan in Orissa, and has issue.

Rajkumari Shyameshwari Kumari

Rajkumar Shri Ranti Dev Singhji

(by HH Rani Shyam Kumari), married Rani Rama Rajya Laxmi, daughter of Thakur Vijay Singh, Zamindar of Kuma-Rewah, and has issue.

Kunwar Kirti Dev Singh

, married Kunwarani Rukmini Devi, daughter of Maharaj Kumar Pattayet Matru Prasad Singh Deo of Dhenkanal, and his wife, Pattayet Rani Basanti Devi, and has issue, one daughter.

Kunwarani Omkareshwari Kumari

, born in Allahabad, married 7th December 1993, Kunwar Rupendra Palji of Kutlehar, and has issue.

Kunwarani Shrutikirti Kumari

, married Kunwar Aditya Pratap Singh of Jaso.

Rajkumari Vibhawari Kumari

Kunwar Vatsraj Singh

, born .

Rajkumar Shri Kanti Dev Singhji

(by HH Rani Shyam Kumari), married Rani Shashi Devi, daughter of the Zamindar of Rampurwa-Rewah, and has issue.

Kunwar Roopendra Singh

, married Kunwarani Yogita Singh, daughter of Thakur C. S. Rathore of Roysa in Udaipur.

Yuvarani Anchala Devi

, married 4th February 1995 at Nagod in Madhya Pradesh, Yuvaraj Gajendra Chandra Singh of Nayagarh, and has issue.

Kunwar Pritendra Singh

, married Kunwarani Kamaksha Singh, daughter of Maharaj Lokendra Singh of Panna, and his wife, Rani Nishi Kumari.

Rajkumari Lakshika Kumari

Rajkumar Shri Chattrasal Singhji

(by HH Rani Shyam Kumari), married Rani Uma Devi, daughter of HH Thakur Saheb Shri Manoharsinhji Pradyumansinhji of Rajkot, and has issue.

Kunwar Krishna Dev Singh

Rajkumari Subhadra Singh

, married Jaykumar Singh Rawal (Sisodia) of Dondaicha in Maharashtra, at present, he is a Member of Legislative Assembly.

Rani Shobhana Kumari

(by HH Rani Shyam Kumari), married Lt. Col. Shri Sahadev Shumsher Jung Bahadur Rana of Nepal.

Rajkumari Kanak Kumari [Shreemati Rajmata Kanak Devi

of Jamnia] (by HH Rani Shyam Kumari), married Shrimant Raja Narendra Singhji of Jamnia in Madhya Pradesh, and has issue.

Thakurani Meera Kumari

(by HH Rani Shyam Kumari), married to the Thakur Saheb of Bera in Jodhpur.

HH Raja Shrimant RUDRENDRA PRATAP SINGH Ju Dev Bahadur 1981/2005, born , married 1stly, HH Rani Chandrika Devi, daughter of Rajendra Bahadur Singh ji of Jaitpur, married 2ndly, Rani Lalita Kunwar, eldest daughter of Baghel Raja of Biraudi-Jaitpur in Rewah, and had issue. He died .

HH Raja Shrimant Shivendra Pratap Singh Ju Dev Bahadur

(by Rani Chandrika Devi) (qv)

Rajkumari Bageshwari Kumari

(by Rani Chandrika Devi), married Shri Deepak Sinha of Lucknow, Uttar Pradesh, and has issue, one son and one daughter.

Deeksha Sinha

Naman Raj Sinha

Rajkumari Sarod Kumari

(by Rani Chandrika Devi)

HH Raja Shrimant SHIVENDRA PRATAP SINGH Ju Dev Bahadur (see above)